1. MODULAR PREFABRICATED ORTHOPAEDIC OPERATION THEATRE 

7 prefabricated modular OTs dedicated to the Orthopaedics department, one of its kind in the country with latest technology installed to give highest standard of care to the patients with aesthetic touch to make patient feel calm and comfortable inside the OT complex. This complex also consists of a meeting Room with Live Transmission of surgeries for teaching and demonstration. It also has slim high-end operation theatre lights with 4k camera and 4k recording facility, with a live feed to auditorium, conference hall and consultants' room have been installed. 
2.      BONE BANK FACILITY
Bone banks are necessary for providing biological material for a series of orthopaedic procedures. It's a brainchild and established by Prof Rajesh Malhotra, Head Dept of Orthopaedics and Chief, JPNATC, AIIMS, Delhi. Presently, the dept of Orthopaedics is conducting various training programs to establish bone bank in other parts of the country to cater to the regional population.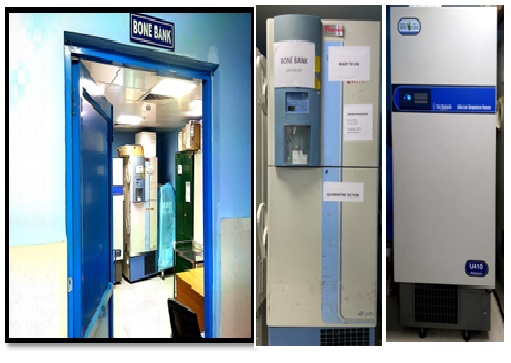 Increased life expectancy and joint replacement in ever-younger patients because of expanded indication has in turn increased the numbers of revision procedures over recent decades. In these revision procedures, patients often present with bone losses due to different reasons and replacement of the bone stock will benefit the patients, if this becomes necessary.
Structural bone graft from bone bank also useful in the management of Orthopaedic malignancy, spine surgery and various orthopaedic procedures where bone stock is compromised.
 3.      HIGH END O-ARM
A special modern equipment which allows visualisation of bone, joint and spine in multiple plains thus allowing to perform complex deformity correction of limb and also safe screw fixation in spine surgery especially among children.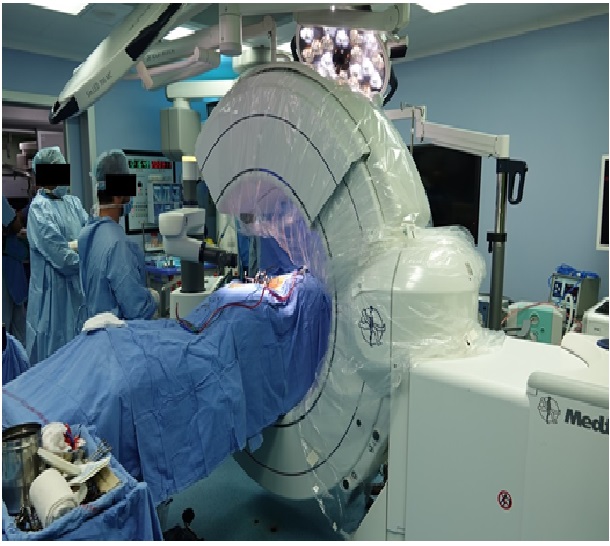 4.      ROBOTIC FACILITY
First time robotic spine surgeries will be performed in the dept of Orthopaedics, AIIMS, Delhi, a procedure in which robotic arm will allow surgeon to perform spine surgeries in a more precise, faster and minimally invasive manner.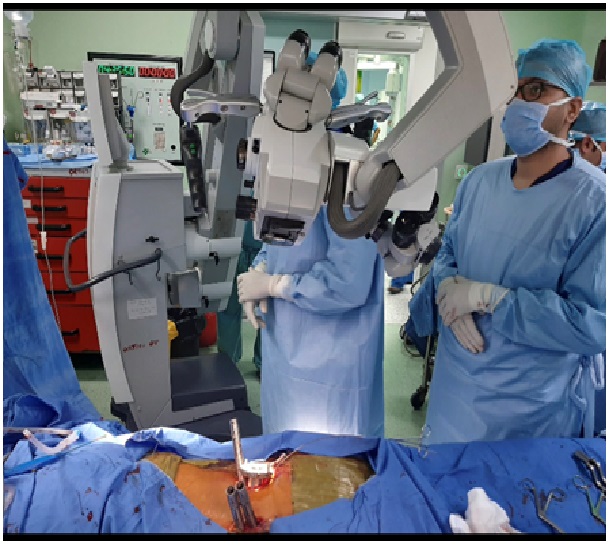 5.      EOS IMAGING FACILITY
EOS imaging facility installed in the Dept of Orthopaedics, AIIMS, Delhi is first in the country, the EOS Low dose biplanar imaging has been introduced which delivers relatively low dose of radiation (50-80 per cent less than conventional X-rays) that the patient receives while allowing a 3D reconstruction of bones. This is more helpful in understanding the complex association deformities like spinopelvic deformity while performing THA in ankylosed (fused) hips.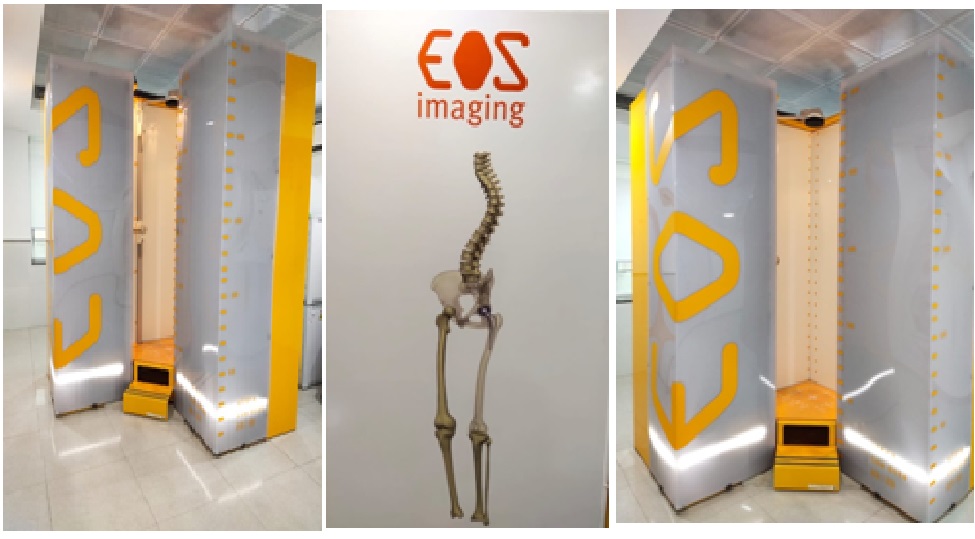 6.      INTRAOPERATIVE NEURO-MONITORING
It helps in providing additional information about the status of nerve in real time and help to maintain nerve integrity, neural pathways and brain function, thus contributing to clinical risk management and the reduction of neurological impairment during surgical procedures especially during complex spine surgeries.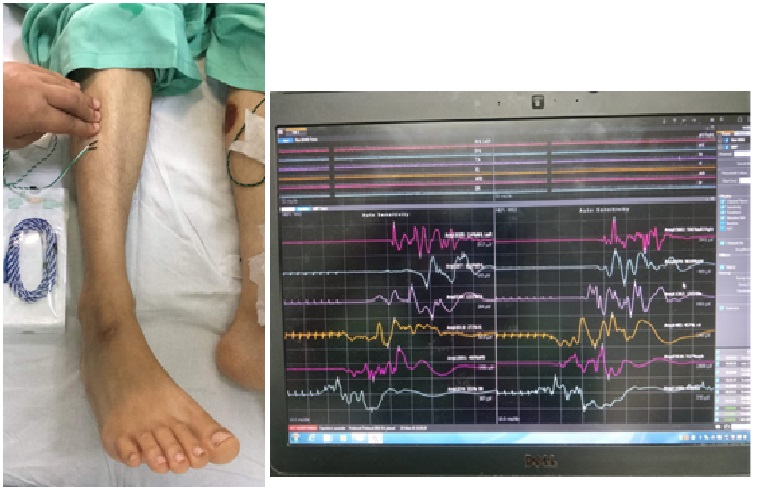 7.      GAIT AND MOTION LAB
 Gait analysis is used to assess and treat individuals with conditions affecting their ability to walk. Sensor markers placed over patients while they are asked to walk on designated area or treadmill and the motion is captured by the camera system installed in the lab. A model is applied to calculate the movement of the underlying bones. This gives a complete breakdown of the movement of each joint. 
Gait analysis is used to analyze the walking ability of humans and can be used for various diagnostic and or prognostic modalities with respect to gait disorders. It has tremendous application for training and rehabilitation of an athlete. It can be also used in the assessment of biomechanics of native joint or after joint replacement procedures to understand and to analyze the gait of the patients.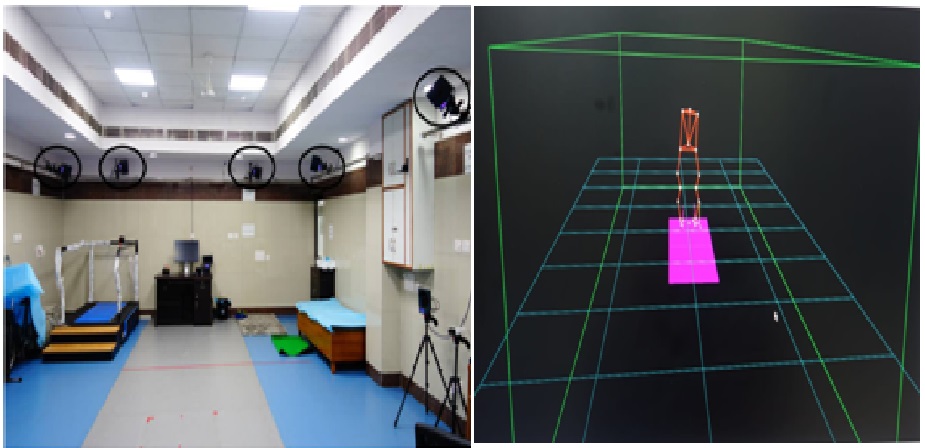 8.      3D PRINTING FACILITY
 A new 3D printing technology which can be used inside the human body is offering hope to revision joint replacement, trauma and cancer patients who need bone replacements surgeries. This emerging field aims for the treatment of bone disease. The design and development of the medical implants, tool, instrument and devices are easily possible by using this technology.