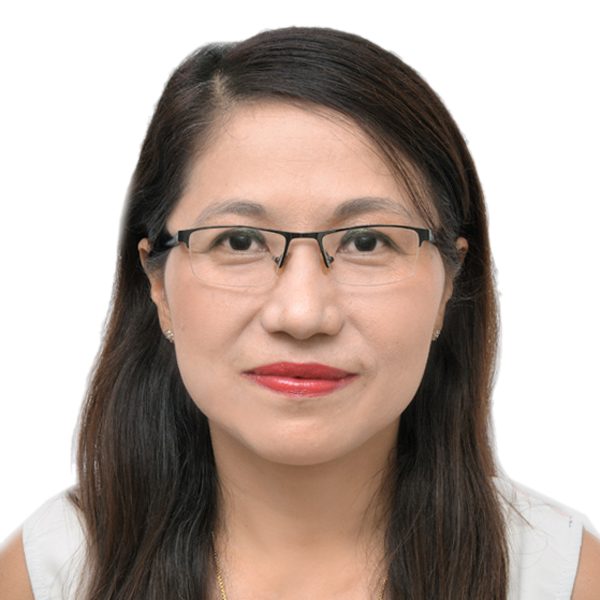 KH REETA, MBBS, MD
PRESENT POSITION:  Professor
CONTACT DETAILS
Room: 4008,
Department of Pharmacology, 
All India   Institute of Medical Sciences, New Delhi-110029
Telephone: 011-26593247
Mobile No. 9711204141
Email: यह ईमेल पता spambots से संरक्षित किया जा रहा है. आप जावास्क्रिप्ट यह देखने के सक्षम होना चाहिए.
RESEARCH INTERESTS/ ACTIVE RESEARCH AREAS
Neuropharmacology, Metabolic Disease, Clinical Pharmacology
AWARDS
Dr Vinod Kumar Bhargava Award

of the National Academy of Medical Sciences for best published research     work     in     the     field     of     Clinical Pharmacology/Drug Development in India,

2017. 

AIIMS Research Excellence Award for outstanding publication

under the category Basic Research, 2016.

Shakuntala Amir Chand Award of ICMR

for the best published research work in the field of biomedical science including clinical research, awarded in the year 2013.
Elected as Member, National Academy of Medical Sciences, India (2011).

CL Malhotra Prize,

for the best research paper in Pharmacology, presented by the Association of Physiologists & Pharmacologists of India (2006).

Best Oral Paper Presented,

3rd North Zone Conference of Indian Pharmacological Society, New Delhi, presented by the Indian Pharmacological Society (2005).

Ranked First,

Research Methodology and Biostatistics (1997)

Stood First,

all Professional MBBS Examinations

Honors

and Topped in Internal Medicine, Surgery, Obstetrics & Gynecology, Community Medicine, Otolaryngology, Pharmacology, Anatomy and Biochemistry.

Topped

in Ophthalmology, Pathology, Forensic Medicine and Physiology.

Kamala Devi Patni Charaitable Gold Medal

for the Best Graduate of the Institute (1994): recognition for excellence in Clinical Skills and Overall Achievements.

University Gold Medals

in Internal Medicine, Surgery, Pharmacology and for standing First in Final MBBS.

Certificate

and Cash Awardfor scoring above 70% in Internal Medicine.

Dashmesh Endowment Prize from the Association of Otolaryngologists of India

for Honors in Otolaryngology.
KEY PUBLICATIONS
1.      Reeta KH, Singh D, Gupta YK. Chronic treatment with taurine after intracerebroventricular streptozotocin injection improves cognitive dysfunction in rats by modulating oxidative stress, cholinergic functions and neuroinflammation.

Neurochem Int 2017; 108: 146-156.
2.      Reeta KH, Singh D, Gupta YK. Edaravone ameliorates cognitive impairment in intracerebroventricular streptozotocin induced experimental dementia of Alzheimer's type in rats.

Eur J Neurosci 2017; 45:987-997.
3.      Prabhakar P, Reeta KH, Maulik SK, Dinda AK, Gupta YK. Alpha amyrin attenuates high fructose diet-induced metabolic syndrome in rats.

Appl Physiol Nutr Met 2017; 42(1): 23-32.
4.      Reeta KH, Prabhakar P, Gupta YK. Anticonvulsant activity of the antidepressant drug, tianeptine, against pentylenetetrazole- induced seizures mitigates cognitive impairment in rats.

Behav Pharmacol 2016; 27(7):623-32.
Prabhakar P, Reeta KH, Maulik SK, Dinda AK, Gupta YK. Protective effect of thymoquinone against high fructose diet-induced metabolic syndrome in rats.

Eur J Nutr 2015; 54:1117-1127.
Pahuja M, Mehla J, Reeta KH, Tripathi M, Gupta YK. Effect of Anacyclus pyrethrum on pentylenetetrazole-induced kindling, spatial memory, oxidative stress and Rho-kinase II expression in mice.

Neurochem Res 2013; 38(3):547-56. 
Chauhan A, Sharma U, Jaganathan M, Reeta KH, Gupta YK. Rapamycin protects against middle cerebral artery occlusion induced focal cerebral ischemia in rats.

Behav Brain Res 2011; 225(2): 603-609.
Reeta KH,

Mehla J, Pahuja M, Gupta YK. Pharmacokinetic and pharmacodynamic interaction of valproate, phenytoin, phenobarbitone and carbamazepine with curcumin in experimental models of epilepsy in rats. Pharmacol Biochem Behav 2011;

99(3): 399-407.
Reeta KH,

Mehla J, Gupta YK. Curcumin ameliorates cognitive dysfunction and oxidative damage in phenobarbitone and carbamazepine administered rats.

Eur J Pharmacol 2010; 644: 106-112.
Reeta KH,

Mehla J, Gupta YK. Curcumin is protective against phenytoin - induced cognitive impairment and oxidative stress in rats.

Brain Res 2009; 1301:52-60.