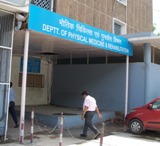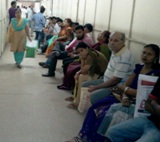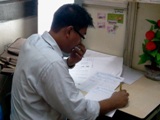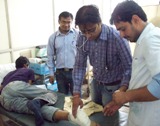 The Department of Physical Medicine and Rehabilitation is actively engaged in providing high quality clinical care, education and research in the field of Physical Medicine and Rehabilitation and is dedicated to improving quality of life of persons with physically disabling conditions.
The PMR Specialist doctor is called "Physiatrist" who treats the patient as a whole with the goal to help patients understand their condition and provide the tools and resources to manage a successful healing process with the ultimate aim at improving the functioning of the patient. The continuity of care offers a variety of treatment methods to reduce or eliminate challenges and address recurrence. The services offered are related to musculoskeletal problems, brain injury, stroke, spinal cord injury, acute and chronic pain management, amputation, work injuries, orthopedic injuries, sports medicine, pediatricneuromusculo-skeletal problems and the developmental delays.
With the addition of quality to the lives of patients through comprehensive diagnosis and treatment and focused team approach, the patients are able to fully optimize their physical health.